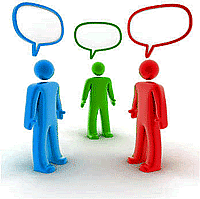 Hello and welcome to Modulo - a series of modules that build into an explanation of Christianity, which many people find gives life meaning:
The Basics
explores the whole topic in a short, single session, which is sufficient if you only want a summary of the principles.
The Big Picture
is for those who would like more detail. It explores the same titles as The Basics but is divided into several Parts, each of which takes about an hour, so you may like to explore each Part separately over several sessions.
Sample questions and answers are provided to help you think about it and compare the points made with your own life today, and, of course, you can explore your own questions too.
As well as the on-screen introductions, every page is provided in PDF format so you can click on it to print it out if you would like a paper copy and
Click here
if you would like a title page.
Click here to download the PDF Acrobat Reader
for free if you don't already have it.
(Return to top)